Castle Rock Garage Door Repair & Installation
Broken garage doors are inconvenient and also a safety issue for your home. First Class Garage Door serves the entire Castle Rock Colorado area providing high quality garage door services and 24 Hour emergency garage door repairs. Get fast, emergency response time to Castle Rock averages 30 minutes or less. If your garage door has you stuck in or out of your home we arrive with stocked trucks to fix your garage door and get you on your way.
Our highly trained and qualified technicians do all garage door services including door installation, garage door opener repairs and installation, and door repairs. Estimates are always FREE.
Castle Rock Garage Door Repair Coupons
Here are some extra specials off of our affordable everyday prices. We change our garage door coupons often so check in to see if your service is discounted. For additional discounts visit our specials page.
Garage Door Spring Replacement & Repairs (see pricing below)
Spring replacements are one of the most common garage door repairs. Many companies will replace only one spring. We do not recommend that because it is likely that the other spring will break soon because the failing spring put added pressure and wear on the good spring. It is more affordable to fix both springs at one time rather than charge a customer for two service calls.
Other common repairs include doors that are off track, loud opening, garage door opener chain or belt malfunctions, panels fall off, doors won't open or close. All of these issues can prevent you from getting your car out of your garage but also pose a safety issue for your home and family.
Castle Rock Garage Door Repair Prices
Spring Repairs starting at $69
FREE lube and tune with ANY repair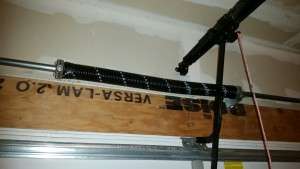 Garage Door Opener Installation Starting at $299
This includes same day installation in most cases and garage door remotes. Additional features such as wireless remotes, keypad entry, and home safety options are available, speak to our technician for details.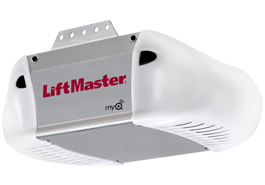 Garage Door Installation
Our trained technicians install every type of garage doors from custom order to commercial grade. Depending upon the needs of your home and the size of your door our technician will show you our selection and recommend the best garage door for your home. We work with only quality Ankmar and Amaar products. To view garage door options visit our installation page.
Do I need a permit to install a garage door in Castle Rock, CO?
One of the most asked questions we hear when we arrive to do a new garage door installation is "Do I need a permit?". Typically you do not need a permit to install a garage door. However if you are building a new garage you will need to apply for a permit and pass inspections so that you are not in violation of Douglas County Building Codes for garages.
We do recommend that you check with your HOA to be in compliance with your community statutes before ordering a new garage door.
Call Now for Service 303-900-1313